Annual Career Symposium
3rd of April, 2017 at the MPI-CBG
Welcome to the website for the Annual Career Symposium. This is an event jointly organized by DIPP graduate students and MPI-CBG Postdocs. This event focuses on career opportunities outside of academia, featuring fantastic speakers who discuss how they transitioned from a PhD/postdoc position in academic research to their current position outside of academia.
The 2017 event will take place on the 3rd of April at the MPI-CBG. The event will be held in the main seminar room. Tea, coffee and snacks will be provided during the breaks.
The event will host a variety of guest speakers from various scientifically relevant fields. The speakers will describe their unique backgrounds and will provide advice to young researcher looking to pursue careers beyond and including the academic path.
A list of speakers can be viewed via the Speakers tab on the left. You can also browse past symposium topics and invited speakers.
Please note that the Career Day will conclude with a Meet the Speaker Mixer, giving you a chance to engage in informal discussions with the speakers over light refreshments. Don't be shy!
In addition we have included on this website a collection of useful links. Here you can find links to websites that display job opportunities for people with academic backgrounds, career advice and various stories from successful people that have transitioned from academia to alternative career paths. Please let us know if you have any other links that you think might be useful. The contact details of the event organisers can also be found in the appropriate tab.
Thanks and on behalf of the event organisers, we are looking forward to seeing you all at the 2017 Career Day Symposium.
Cathrin Enke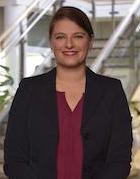 Cathrin is a biologist by training in Universities of Jena, Marburg and Oxford and obtained her diploma at the University of Jena, Germany in 2003.She moved to ZMBH in Heidelberg and MPI for biophysical Chemistry in Göttingen to complete her PhD in the group of Prof. Dirk Görlich where she worked on recombination of an eukaryotic in vitro translation system from wheat.
Through participation in the student excellence program at Merck KGaA, she started as global Product Manager for in vitro diagnostic products in 2011 and has since moved to positions in Marketing Operations and strategic Product Management. Today, she heads a group of Product Managers in Strategy, Marketing and Innovation of products used in Water, Food and Environmental Analytics.
Dennis Fink
Dr. Dennis Fink did his bachelor in biology at the University of Cologne and graduated in marine microbiology at the Max Planck Institute in Bremen in 2011.
Supported by a stipend of the Federal Ministry of Germany, he and his partner left academia and founded a media agency for science communication in Cologne. Dr. Fink and his small team produce digital content (e.g. videos, animations, illustrations) in order to help researchers from academia and industry to reach out to the general public.
He will share his experiences from getting from scientist to science communicator and the challenges he faced on this career path.
Jeroen Bakker
Jeroen Bakker, PhD, joined the previous biopharma fund in 2015 as an Analyst and transitioned to Associate in March 2016. Previously, Jeroen worked at Ttopstart BV where he was instrumental in acquiring over EUR 6m in non-dilutive funding for biotech. Prior to this, Jeroen worked in target discovery at Syntaxin Ltd (Oxford, UK).
Jeroen received a PhD in immunology from the University of Amsterdam (NL) focusing on the role of innate immune receptors in renal disease. In addition, Jeroen obtained a MSc from the University of Leiden. (NL) with a specialization in science-based business and a BSc in Life Science & Technology from the Technical University of Delft (NL).
Magalie Lebreton-Traoré
Magalie Lebreton-Traoré carried out her PhD studies in Dr Teymuras Kurzchalia's laboratory at the Max Planck Institute for Cell Biology and Genetics in Germany from 2004 to 2008. She is a French-Malian citizen and has always shown a strong interest for foreign cultures and languages.
After completion of her PhD in December 2008, Magalie joined UNESCO, where she currently works as a Programme Specialist in the Division of Science Policy and Capacity Building. In the last eight years, she has been involved in the implementation of several projects and activities in the framework of UNESCO's International Basic Sciences Programme (IBSP) aiming at strengthening national and regional capacities in basic research and science education, especially in developing countries.
Martin Behrndt
Martin Behrndt studied physics at the Technical University of Dresden with a focus on the fields of optics and biophysics. During a research project at the Institute Fresnel in Marseille he developed nonlinear microscopy techniques. As part of his diploma thesis in the lab of Stephan Grill at the MPI-CBG he explored the mechanism of DNA transcription by means of optical tweezers. He completed his PhD in the lab of Carl-Philipp Heisenberg at the IST Austria near Vienna, where he studied the mechanics of tissue morphogenesis in early zebrafish development.
In the beginning of 2015 he joined the law firm Hertin & Partner in Berlin to start his training to become a German and European patent attorney. His work ranges from the drafting of patent applications, defending inventions before the patent offices up to providing support for the licensing or enforcement of intellectual property rights. He particularly enjoys discovering new ideas in a variety of different technological fields and the close communication with the inventors, be it enthusiastic scientists, engineers or startup entrepreneurs.
Prateek Mahalwar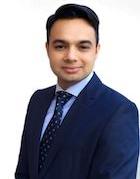 Prateek Mahalwar is original from India and completed his PhD under the supervision of Nobel laureate Prof. Christiane Nüsslein-Volhard at Max Planck Institute for Developmental Biology in Tübingen, Germany. During this time, he studied the cellular mechanism of pigment pattern formation in zebrafish. Beside his PhD research, he was involved in several initiatives with Max Planck Society (MPG) stakeholders as the spokesperson and deputy spokesperson of the Max Planck PhDnet in 2015 and 2014 respectively. He had represented MPG at several internal and external initiatives like Opencon (global open science initiative), ECR advisory board member at eLife, science policy meetings with Science Europe and Open Access Ambassadors program at MPG.
He have been an entrepreneur as well and co-founded two start-ups in parallel to his PhD studies. Currently, he is working as Manager Strategy - Life Sciences at Ernst & Young in Frankfurt. His work includes advising biotechnology, pharma and MedTech companies on investment, product commercialization and digitization topics.
Rita Vassena
Dr. Rita Vassena received a DVM and PhD from the University of Milan, Italy, with studies involving the evaluation of oocyte developmental competence in large animal models. She completed her postdoctoral training at the Fels Institute for Cancer Research, Philadelphia, where she focused her work on the early events of chromatin remodeling after somatic cell nuclear transfer. From 2007 to 2011 she was a researcher at the Center of Regenerative Medicine in Barcelona - Spanish National Stem Cell Bank, where she focused her studies on the developmental competence of human embryos, as well as studying pluripotency in embryonic and induced stem cells. Since 2011 she is the Scientific Director of the EUGIN Group, an international network of centers for the treatment of human infertility, with facilities in Europe and Latin America, serving more than 15.000 patients yearly. Dr.Vassena coordinates the international research in the area of human IVF, and directs the basic research laboratory, located in Barcelona.
Dr.Vassena has co-authored more than 50 research papers in several high ranking journals and is a frequent speaker at international meetings. She was the Coordinator of the Special Interest Group for stem cells of ESHRE (European Society for Human Reproduction and Embryology), and is currently serving as an Executive Member of the same society.
Thomas Lemberger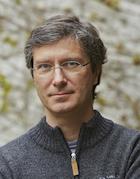 Thomas Lemberger is Deputy Head of Scientific Publications at EMBO (embo.org) in Heidelberg, Germany, Chief Editor of the open access journal Molecular Systems Biology (msb.embopress.org) and Project Leader of the SourceData project (sourcedata.embo.org). Trained as a molecular biologist, Thomas earned his PhD at the University of Lausanne, Switzerland, where he studied hormonal regulation of gene expression by nuclear receptors. For his postdoctoral research, he moved to Heidelberg, Germany, where his research focused on the regulation of transcription in the brain. He joined EMBO as scientific editor in 2005 and assumed the editorial oversight of Molecular Systems Biology since launch of the journal. He has recently initiated the SourceData project to build an open platform that makes scientific publications and datasets discoverable based on the data shown in figures.
Thomas Thestrup
Thomas is an Associate at Sunstone Capital. He joined Sunstone in 2015 from the Innovation Centre Denmark in Munich, where he was working as a Life Science consultant focusing on helping Danish biotechnology, pharma and MedTech start-ups and SME's in the German and Swiss markets.
Thomas was born in New Jersey (USA) and has lived in USA, Australia, Germany and Denmark. He holds an MSc in Biology and Biotechnology from the University of Copenhagen and did his PhD work in neurobiology from the Max-Planck Institute of Neurobiology and Ludwig Maximilian University in Munich. Thomas has a sweet-spot for protein engineering and advanced screening methods, as well as CNS related topics.
Besides his work, Thomas is active in REBBLS (Rising Entrepreneurs in BioBusiness and Life Science), Copenhagen, and DABGO (Danes Abroad Business Group Online), has great interest in technology, German cars.
Schedule
The following is a tentative schedule for the Careers Day on 3rd April, 2017. The speakers and their allocated times may change so please check this schedule closer to the date if you only wish to see particular speakers.
Here is the schedule for Career Day 2017:
9:15-9:45 Magalie Lebreton-Traoré - Science Policy and Capacity Building, UNESCO
9:45-10:15 Martin Behrndt - Patent Engineer, Hertin and Partner
10:15-10:45 Coffee break
10:45-11:15 Thomas Thestrup - Investment, Sunstone Capital
11:15-11:45 Dennis Fink – Science Communication, Mediomix
11:45-12:15 Prateek Mahalwar - Consultant, Life Science at EY
12:15-13:15 Lunch
13:15-13:45 Cathrin Enke – Merck, Product Manager
13:45-14:15 Jeroen Bakker – Merck Ventures Internships
14:15-14:45 Coffee break
14:45-15:15 Rita Vassena - Clinical Science, Clinica Eugin, ESHRE
15:15-15:45 Thomas Lemberger - Publishing, EMBO
15:45-16:00 Closing remarks
16:00-18:30 Meet the speakers