From Suzanne's mother, Glynda:
From the day Suzanne was brought to me right after she was born—stuffed into a red Christmas stocking, Dec 23—not drowsy and sleepy but with her head up, her eyes alert, that interest in everything around her has never changed. It has been a joy to share her love of books and music, to observe the combination of a certain flamboyancy with a calm, thoughtful, steady personality. Her accomplishments are many and varied: avid gardener, accomplished pianist, black belt in taekwondo, and of course her contributions to developmental biology. She was a devoted wife and mother, and dearly loved by her family.
From her son, Max:
My mother was a remarkable woman. She managed to live a life with few regrets, balancing out her personal life with her career. I think the fact that I did not realise how well she had managed to do so was evident that other mothers around me had taken to caring for their children full time, yet mine was never outdone by any of them. Supportive and encouraging, she nurtured and supported anything that the distractible mind of my childhood would come up with, and this curiosity has stuck with me to this day. As I grew, her brilliance as a scientist began to dawn on me. Always armed with a question, she would show interest in any topic broached. Many a time I discussed topics with her that i had studied at university, and within a week, she would be as well versed in that topic as any of my professors. Yet she was far more than a scientist. Her love for music shone brightly, her eyes lit up every time she talked about a piece she was playing, and she would laugh with me in admiration of the sheer complexity of a Piano arrangement. I have many fond memories of her and my father playing duets together, filling our home with a beautiful, joyful sound that was unique to them, and i shall forever cherish the memory of lying on the floor, watching and listening to the thing that brought them together.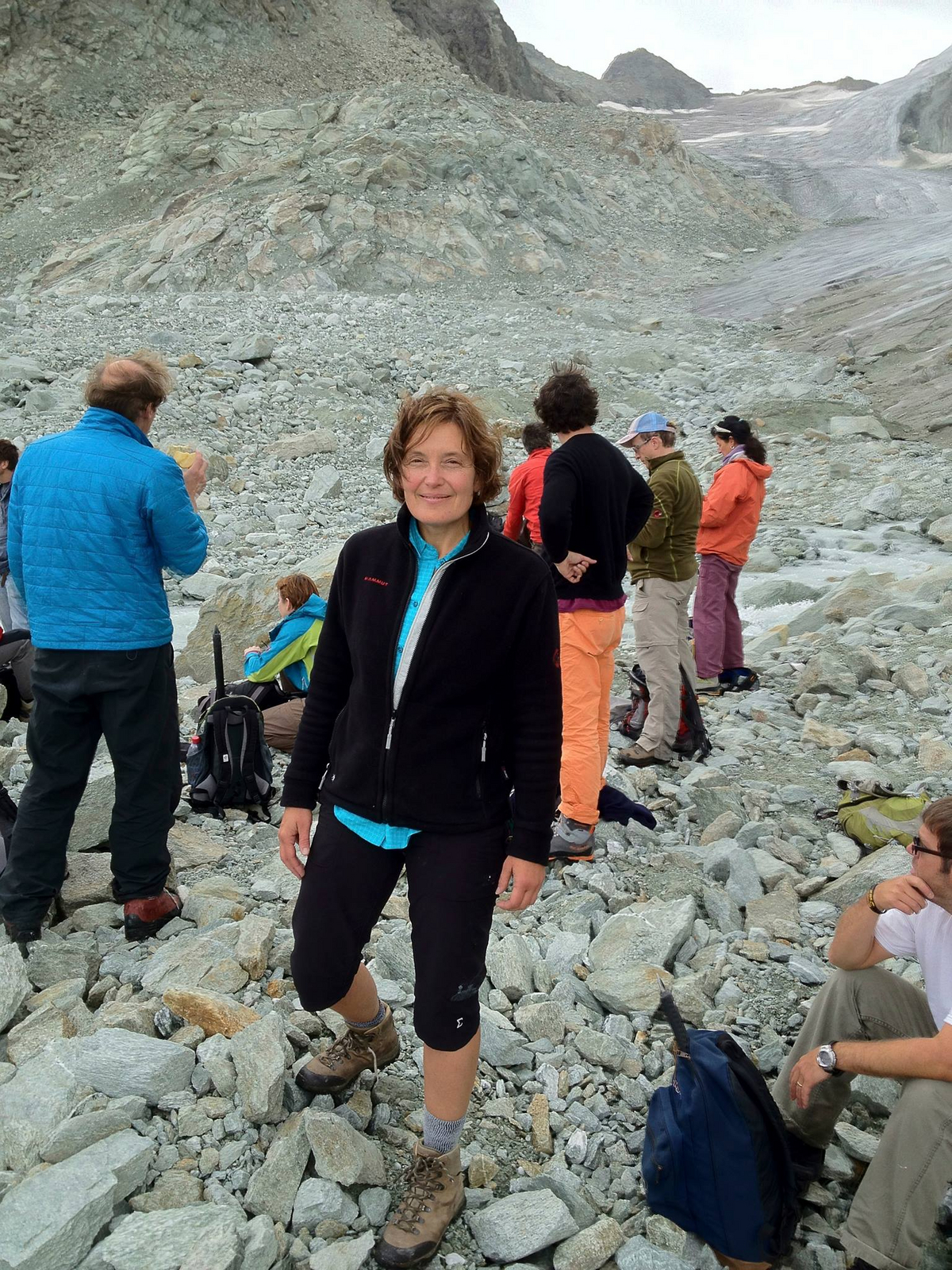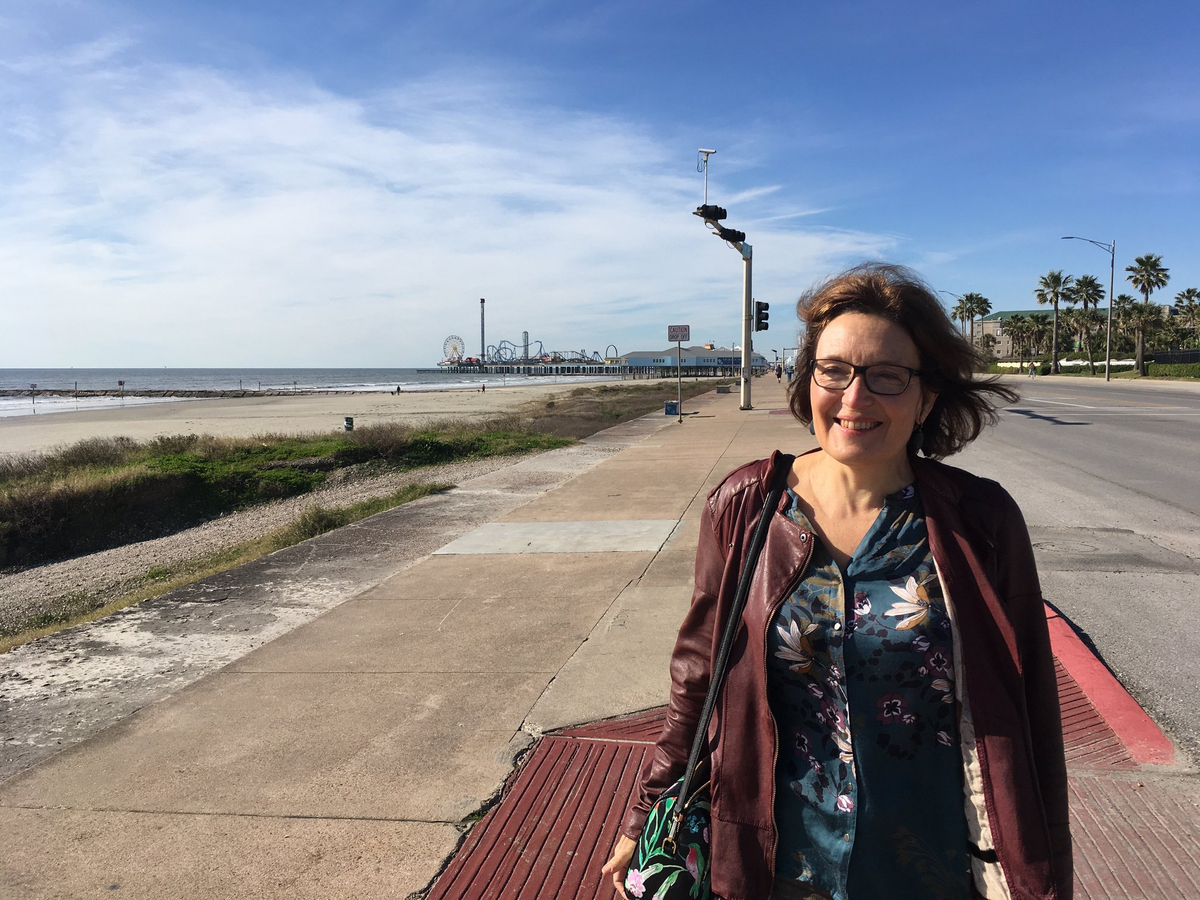 I can't help but think that if Suzanne were here, she would know how to write this statement. She was good with words and it didn't matter if it was a personal expression of grief or joy or a scientific paper on endocannabinoids.
She took great pleasure in preparing exquisite meals and had an exotic fashion sense. She loved perfume. She taught and practiced Tae Kwon Do as a second degree black belt. She finished crossword puzzles way too quickly, played concertos, and read extensively. She fit Jane Austin's strictest description of an 'accomplished woman' while maintaining a natural humility and 'insatiable curiosity'.
She worried that it was impossible to give both her science and her family her all. But anyone who read of her accomplishments in the field of molecular and developmental biology, or who witnessed her joy in tutoring, comforting, and inspiring her children, or sharing with, and loving her husband, would not have suspected. With a deep sensitivity and compassion, she somehow made us all a priority.
We are immensely proud of her. Sue is too great a person for her legacy to be defined in any way by how we lost her. I have made a conscious decision not to allow those facts to haunt my memory. It was her words that finally helped me deal with death, and she was in the process of teaching me how to live. So, I will continue on that journey. My memory will be one of pure joy and gratitude, of love and admiration for an arm in arm sister, a closest confidant, a strong, kind, brilliant, selfless human being who made indelible contributions to science and added immeasurable beauty to our lives.
From her brother, Rob:
I have lost a sister. The world has lost more than it will ever know. Suzanne brought a new perspective to everything. As a scientist she would pull together the threads of common knowledge from other disciplines to create profound new understandings in her own. As a chef she could make the most exotic dish seem simple and homey.
I will miss our animated conversations. I would always walk away with a head full of new ideas and enthusiasm. Most of all I will miss the kindest, wisest person I will probably ever know.
Four hand piano – I cannot remember if it was Schuman or Schubert. It was just past midnight, after fireworks had announced the coming of the New Year 2017 in snow covered Dresden. Suzanne and one of her sons sat down to entertain the dozen or so guests as I just sat back and enjoyed the wonderfully civilised party to which she and her husband, my cousin Tony, whose guest I was, had invited me to join in the house of German friends, dominating the Elbe. An elegant modern designed house, food which was not traditionally German, our hosts maintaining a lively conversation - what I would call mitteleuropa. A deeply civilised party.
Suzanne was that rare woman: a talented scientist, a mother of two, a woman of insatiable curiosity who, above all, knew how to listen. Unassuming but possessed of very great strength, a keen sportswoman, kind but with immense inner strength. That week in Dresden I got to know her a little better and she was unfailing in her kindness, her courtesy as she went about managing the family – her husband and two sons Luke and Max' s, daily affairs. Of all the people to whom fate should deal a terrible blow, she was not the one to choose.
The unfairness, the sickness of what has happened is staggering. It can never be explained. Luke, Max and Tony and all those close to her will have to live with this terrible question: why her, of all people? Why Suzanne who had given so much to her family, her students and friends? Those who knew and cherished her will ask that question again and again, knowing that it can never be answered. Dearest Tony, Max and Luke, I hope you are strong enough to rebuild your shattered lives.
From the President of the Max Planck Society:
Suzanne was an outstanding scientist and a wonderful human being. She has been a key person, an essential pillar of the Institute right from its very beginning. She played a big part in making the MPI-CBG one of the world's leading Institutes and in making Dresden a beacon of science known throughout the world. The Max Planck Society will forever remember Suzanne for all she contributed to our community and far beyond.
From the MPI-CBG Research Group Leaders (RGLs):
Over a plate of salad, at the Center for Systems Biology in Dresden only a few weeks ago, Suzanne was giddy with excitement at the prospect of modelling her experimental system. She was absolutely determined to describe her ideas to her lunch mates which included deriving differential equations to explain her point. In these moments, Suzanne's eyes and face would shine and she would gesticulate emphatically with her hands. Doing all of these things together is not easy whilst simultaneously eating the salad from a plate!
Suzanne, had an all-encompassing enthusiasm, wonder and curiosity for the natural world fuelled by her desire to understand life's intricate inner workings. She had a huge amount of depth and breadth for her subject, built upon 25 years of work with Drosophila. She was a world-renowned scientist who was a key player in developmental biology, respected and loved by the wide international community. Over the years, she focused her brilliant mind on addressing questions in signalling, tissue mechanics and, more recently, regulation of metabolism during development. She has been integral in bringing mathematical modelling to a predominantly experimental field.
Suzanne's unconstrained approach towards science was also reflected in her approach to life. Suzanne was incredibly well read, making her a rich source of literature to many of the faculty members. Peculiarly, she "almost knew by heart, War and Peace, by Tolstoy". She managed to balance her role as a Group Leader with being a mother of two sons; a proud owner of two whippets; an avid piano player and a hobbyist gardener. She was also a passionate athlete earning a black belt in Taekwondo and enjoying long bike rides. Everybody admired how she found the perfect balance between work, family and making time for herself without compromise. With this and so many other things, Suzanne was a role model for men and women, showing that a balanced life is possible for women in science.
Suzanne was a founding member of the MPI-CBG and played a crucial role in making this institute a hotbed of scientific discovery and a warm and welcoming, inclusive place to work. We were always struck by her ability to ask the most unexpected, pertinent, and interesting questions and she had a remarkable talent at quickly connecting separate topics to formulate a completely new idea that held real potential. These moments of insight as she entertained wholly fresh and new ideas were often underlined with exclamations, among them some of our favourites were "Gosh!", "Yes!", "Wow!", and "Ha, this is so interesting!". Her passion for science was absolutely contagious and a true inspiration to all of us. We remember conversations with her as highly imaginative and as some of the most creative and exciting scientific interactions that we have ever had. There are endless things we will miss about her, but her genuine openness, her capacity to share and her collaborative spirit were truly special. She was always someone we could exchange ideas with and be inspired in return. Her example of a joyous and graceful approach to science and life has enriched us all. Suzanne will always be a part of us and the way we will carry our science into the future, at CBG and beyond.
From the MPI-CBG Board of Directors:
What we most feared over the past week has become reality. The entire MPI-CBG community mourns the passing of Suzanne Eaton, who died tragically in Crete on July 2, 2019. She was at the heart of our institute: one of the pioneers that came to Dresden with her husband Tony at the start to develop what has become a model of collaborative, interdisciplinary science. Interwoven in the leadership team as one of only four tenured senior Research Group Leaders, she has been a close intimate colleague and friend, adored by all the Directors of the MP-CBG. We have lost a great talent, a beloved colleague, a wonderful friend. Suzanne was an outstanding scientist, well known for her ground-breaking research in developmental biology. Suzanne had a huge impact on the development of our institute in that she bridged different disciplines – biology, physics and mathematics – and as such inspired the interdisciplinarity that has characterized the research at the MPI-CBG since its conception. Her research brought prestige to our Institute. Her thinking was deep, original, comprehensive. She was a bright spirit that brought people together and so was not only an important figure for the Institute but for the whole Dresden campus. She was the scientist to consult for her wide knowledge, respected and loved by the international life science community. She was the first to ask questions at seminars. She was the educator who taught how to continually grow and renew one's skills. She was a caring spouse and mother of a beautiful family. She was an inspiring role model for women in science as well as for young scientists. Our thoughts and prayers are with her family. We will never forget the vibrant look in her eyes, her stimulating repartee, her candor and fervor for science. It has been our privilege to have spent so many wonderful and full years together. We will remember her forever for the exciting discoveries, for the many moments of joy that her grace and brilliant mind have given us, and for the wonderful devoted caring person who enriched all our lives.
No words can fully describe how we feel after losing Suzanne, and it is difficult to accept that she is really gone. She was our leader, our role-model, our mentor, our friend. The person we relied on most to guide our way through this long and challenging journey of academic research and lead us to our next career stage. Her mentorship style balanced support and independence in a way that appeared effortless. She was someone truly special, one we all admired and respected. Her sudden and tragic death has left us stunned and enveloped in deep, deep sorrow.
How privileged we feel, however, to have worked with this woman. Academic research can be arduous, but she provided us with an endless supply of positivity, smiles, and encouragement. Her curiosity and enthusiasm for discovery was infectious. Even in the darkest hour of the project, she could be uplifting and convince us that we were doing well. She believed in us when we didn't. Any result we showed her, she would get excited about it, and she would remember it for a long time to come – sometimes long after we ourselves had forgotten. She would generate so many new ideas for what to do next - we often left meetings with our heads spinning. She embraced each result as a real clue to the truth and thought deeply about it. Even a few minutes of conversation with her had the potential to provide important fresh perspective.
Beyond her passion and enthusiasm, it was her broad curiosity and brilliant capacity to take in and synthesize information from multiple areas that made her exceptional. One has only to glance at her publication list to recognize the breadth of her interests and the depth of her knowledge – everything from lipid biochemistry, to hormonal control of organismal development, to signal transduction, to biophysics of tissue morphogenesis and growth and more. If you ever saw her at a scientific conference, she would be the one always asking an insightful question after nearly every talk, no matter the subject matter, in the most elegant, respectful voice (not to mention while dressed in the most stylish outfit). Training as a member of her team meant learning and discussing so much more of science than what was most directly related to our projects. This exposure will undoubtedly prepare us well for our next endeavors.
For better or for worse, Suzanne loved the big, hard questions in science. Nearly all her publications are very long, beautifully written, multiple authored, and interdisciplinary masterpieces. Even if we wanted a short story, she wouldn't be satisfied. We did not always agree, but she was open to discussion, and we could work together to produce an elegant piece of work that satisfied us all. With every project, she sought to really answer a question that will push the field forward. Her approach and style forced us to go after what is challenging with determination, dedication, and optimism. There was so much more to learn from her - endless knowledge.
Finally, aside from her significant scientific abilities, we recognized her as a fantastic human being. We all fondly remember conversations with her that extended beyond science, to family, music, language, books, politics, gardening, travel, feminism… the list is almost endless. She was confident yet humble, strong yet also kind and generous. How lucky we were to have someone with such a vibrant personality in our lives, showing us by example how to live a full life.
We cannot thank Suzanne enough for all she did to help us grow as scientists and people, for making the time to discuss science with us, and for assembling and nurturing such a fantastic team of coworkers. With help from the exceptional scientific community in Dresden that she helped build, we will continue her work, because we believed in her vision. At every turn we will be wondering, "What would Suzanne say?" If we found something inconsistent with our current hypothesis, she would say, "That's funny!" with an elegant laugh. If it was something completely new, she would say "That's fascinating!" Either way, with sincere enthusiasm and surprise. We still hear her voice and her laugh and smell the waft of her perfume. We will hold that memory tight in our hearts forever, and we will do our very best to honor her and make her proud.
Suzanne, you have left an indelible mark on all our lives. We miss you dearly.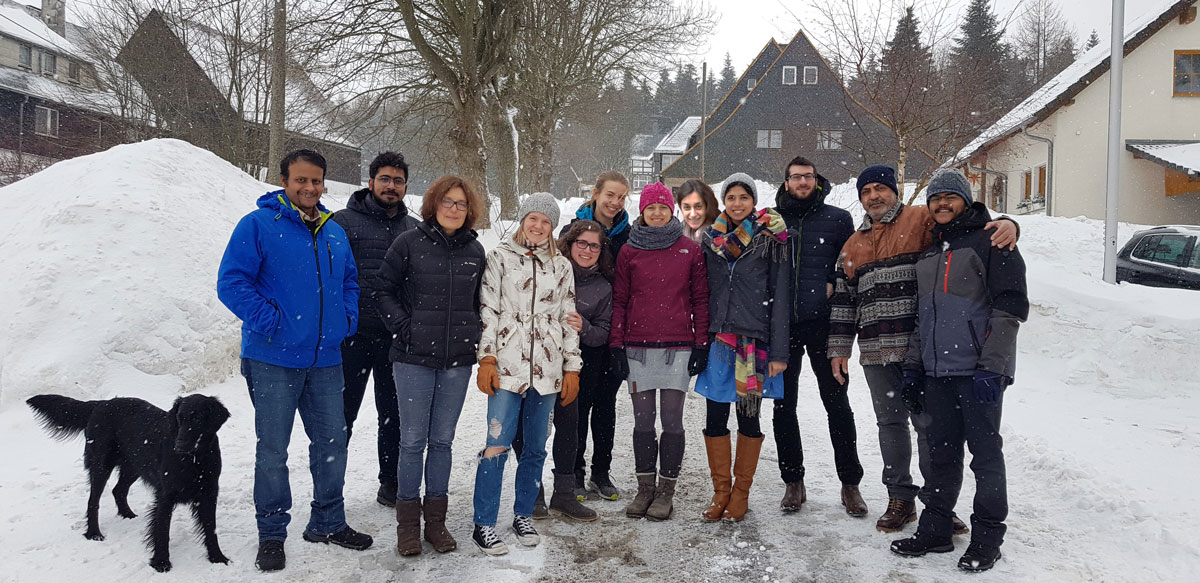 Suzanne came to my lab when Tony moved to Heidelberg and to EMBL. She wanted to learn epithelial cell biology and I was thrilled to get such a talented scientist to join the group. Suzanne dutifully started a project that I thought would be a good way to enter the field but soon she took over and designed her own project that gave her a flying start into mingling cell biological approaches into her research on her favorite organ, the Drosophila wing disc. Soon we all moved to Dresden to build up MPI-CBG and then Suzanne really took over. She was the one who took the lead in realizing our ambitious mission of finding out how cells form tissues. We wanted to combine cell biology, developmental biology and physics and Suzanne became our pathfinder. Who else had the depth of knowledge that was required for this Herculean task - Suzanne was in her own league. Her research on how morphogens, metabolism and mechanics interact to drive morphogenesis moved her into the global elite of this distinguished field.
Suzanne was indeed a remarkable person. One could say that she represented a modern renaissance scientist in the sheer scope of her activities. She was a wife, a mother, a musician. She loved sports, culture and above all science. Science was her passion. Her all-round personality made her a master in connecting facts and findings in separate fields to come up with startling explanations. And then this overwhelming enthusiasm that makes impossible possible. When she said: "Wow, this is so interesting" she really meant it. And she did that often! Wasn't it amazing how Suzanne could ask questions at seminars, at any seminar? She could ask questions on any subject matter and more importantly, these were questions that you could see that also the speaker was amazed at. She hit the nail with her incisive remarks!
As her mentor I learned a lot from her myself. I was always struck by her passion not only for science but also for the scientists around her. When there were problems she always tried to emphasize the positive aspects and she really wanted to help! Suzanne has been an outstanding role model for our whole community. Both her way of doing research and her compassion for others have been inspiring and will be more important than ever in these troubling times.
From her old friend, Rebecca:
It is heart-breaking to write about Suzanne in the past tense. Many of us feel our lives were enriched immeasurably by having Suzanne as a colleague and friend. As fellow scientists, we were inspired by her boundless curiosity for solving biological puzzles, for example how the wing of the fruit fly gets its particular shape and pattern. Her imagination and passion for discovery has led to fundamental new insights into how molecular and physical signals are transferred within a tissue. Suzanne's career is amazing not only for the discoveries she made, but also for the caring mentorship she provided to her colleagues and the members of her laboratory. As a person, Suzanne possessed a grace and sweetness that one rarely encounters. She loved complicated things and was a master at many of them, like playing concertos on the piano, cooking fabulous dishes without a recipe, and achieving a black belt in Tae Kwon Do. She meant so much to those who knew her, and the legacy of her scientific achievements will continue to inspire an entire field of biologists.
Suzanne broke the mold. She seamlessly navigated so many different areas of life. A conversation during our usual dog walks on the meadow along the Elbe would include entering a whole world of her latest novel and nonfiction reads and suddenly incite curiosity about her latest scientific question in the lab and then on to Max and Luke's latest feats and challenges, her family in the US, her planned trips to see friends, excitement about her next gardening venture, and the latest move she was working on in Tae Kwon Do. In a scientific and multidisciplinary approach to Tae Kwon Do, she would demonstrate the arc, speed and body choreography needed to achieve the backwards flying kick, always so modest about her abilities. After a dog walk she would want to play for me the latest piano piece she was "working on" although it already sounded like a well-finessed concert piece and then she would make her latest discovery of a tea while considering what special dish she would cook for dinner with well-chosen fresh ingredients from the Schillerplatz market and maybe a few pepper varieties she had grown from her brother's seeds.
I thought I knew what it meant to be a strong woman, but Suzanne broke the mold, she lived beyond definition. She embodied conflicting qualities: the beautiful, the messy, the laser-sharp, the not-so-sure, strong and yet worrier extraordinaire when it came to her loved ones, stormy and serene, compassionate and no-nonsense, never having enough time and yet so generous with her time and her attention for others. She had a refinement and a robustness.
Even in grieving Suzanne, I experience how the awful and the exquisite of life can actually exist together at the same time. In this heartbreaking time, so many have reached out for her and her family with love and offer of community in the most generous ways. Even in her passing, her qualities remain as the ripple effect in each of us and I continue to learn from her.
Although there may only be one reality, there are many paths to it, and many ways of looking at it. Because of this, although science is often seen as a search for cold, hard truths, each scientist cannot escape their work being coloured by their personality. One might call it a style. While a scientist's style may be hard to discern by the time a piece of work has been brought to a conclusion, written up, revised, critiqued, revised again, and published, something of it inevitably remains. It is there in the way a scientist chooses to explain what they have discovered, in the path they chose to take, in the paths they did not take, in the colleagues and collaborators they persuaded to come along for the ride, and in the destination: why this question and not another?
Suzanne had style GALORE.
Her style was visible in everything she did.
In person, she was brilliant, original, imaginative, she could seem flaky, and could flash brilliant. There was something close to childish delight that animated Suzanne when she talked about a new discovery. She would sometimes twist, close her eyes, and move her fingers in the air to try and prize out an idea. "Gosh", and, "yes!" she would say, looking in turns, puzzled, shy, questioning, and delighted.
In meetings, she would jump up at the end of a talk to ask a question that cut right to the heart of things. "Couldn't it also be this way?" she might say, her head tilted a little, trying to find the right words to separate this from that. In asking, she spoke with such gentle excitement that someone not following her train of thought could easily fail to grasp the weight of the question being asked. If necessary, Suzanne would try again, nicely, because, yes, she really did want to know.
By channelling all this energy, creativity and enthusiasm into her work, Suzanne was led to make discoveries that spanned and bridged fields. Her ability to bring people together and collaborate across disciplines was a talent she helped make a hallmark of the research community in Dresden. Together with Franck Jülicher, she taught us how to study tissue mechanics. And her papers read as beautiful lessons in how to explore the world, to think afresh, to use logic to test a hypothesis, to rule out alternative explanations, before settling on a new way looking at things.
She was also a lovely person.
When talking about the difficulties of juggling research and family life, Suzanne said that she had been invited to give a talk just after one of her sons first went to Kindergarden. As she was speaking she found she could see out into the street through the back of the auditorium. "Look", she found herself crying out with delight, "there's a big bus!"
Suzanne had a way of emphasizing the interconnectedness of things.
She liked the simple and the complex.
She liked to understand how the zigzagging of small molecules that pattern a tissue would interact with fats and oily membranes to influence the behaviour of cells that generated forces to shape tissues – and, most recently, how this was influenced by an animal's environment. Its diet and the seasons.
Perhaps there is something musical in the way she saw details coming together to form a whole, and the way the whole can beautifully frame the details?
And, of course, Suzanne loved flies.
For decades, she studied one of the most amazing events in all of life: metamorphosis. Inside the body of a maggot, a cross shaped pattern on one side of a ball of apparently unremarkable tissue, helps to drive its growth into a flattened disk, that flips inside out, is pumped up, before flattening out to make a wing – capable of flight and song – that is patterned with branching veins as beautiful as those found on any leaf…
Why would someone with such depth spend so much time thinking about something so small? It's really no surprise at all. To someone like Suzanne, who knew how to look, the whole universe is visible in the wing of a fly.
Yes, Suzanne was a wonderful person and a remarkable scientist.
Suzanne described things that no one had described before.
And because she had a special way of looking at the world, she left her unique mark on all that she did and all those she interacted with.
For this reason, the world has lost something beautiful with her passing.
Who can say where flies would have taken her next?
It's something we'll never know.
But she leaves an entire community inspired by her example:
she has shown us all how beautiful a life in science can be.
I am very sad about the loss of Suzanne who was my mentor throughout my PhD. I remember the many days and evenings when I was sitting at Suzanne's home writing reports or preparing for important talks. When the work day was over, or when the kids were sick, Suzanne still would find time to support her young, and sometimes stressed-out, PhD students. She taught me so much and truly influenced my way of thinking and shaped the scientist I have become.
I will cherish my memories of Suzanne and I will remember her beautiful mind and the person who showed me how to approach science and life in a truly unique and unbiased way.
Suzanne, to be kept in mind and heart is not to die, is to stay alive.
It is said if you want to remember something important then give it one-word association. I thought, what could be this word for Suzanne? – Air! In a few minutes' conversation, a murky issue became as clear as an air cube. I don't think I have ever met anyone so genuinely interested in anything she happened to touch in her scientific life - from feeding habits of flies high in Himalayas to ion trajectories in a quadrupole guide. Chatting with her was anything but light faculty conversation. Whenever we met at the cafeteria, we hardly finished a cup of coffee without making yet another super-interesting research plan – of course, only because, as she once coined, "Lipids are essential for life". Lipids and we are missing you, Dr. Eaton.
From Britta and Stefan with Jonathan and Tabea:
Sitting on the sunny terrace of a nice little restaurant in Dresden not even a month ago and celebrating the birthday of one of her son's closest friends (who happens to be also a very close friend of our son) will stay our last of many fond memories of spending time together with Suzanne. The boys were sharing their plans for the summer, which party to join or host, which festival to go to, which country to visit. And we, over a glass of good wine, shared the best recipes on how to prepare asparagus. Suzanne did not just brighten the dawn with her orange top, but even more so with her smile, her warm voice, her calming, welcoming personality, and the sparkle in her eyes when she shared her favorite asparagus recipe with us. We will forever cherish these memories in our hearts.
Suzanne was a truly remarkable person, a world citizen who made the environments she lived in a better place, a role model who showed all of us how to make a positive difference in the world. She was able to balance her passion for science, music, literature, fine cuisine, sports, with loving her family and raising two wonderful young men. We are infinitely grateful and feel most honored for having been able to share part of our lives with Suzanne. Her example will guide our ways in the future. The memory of her positive enthusiasm and curiosity will be a beacon for us, also when we may encounter the darker side of life and this world. Dear Suzanne, may your spirit keep soring through the stars.
Suzanne was an amazing scientist.
I found out only recently, that one of her passions was science fiction. I don't recall how the subject came up, but I remember how she at first acted embarrassed about reading this "extremely long and fat" science fiction tome. "As any good science fiction book ought to be!" she exclaimed. It was about a planet where intelligent spiders reigned, built a civilization and grappled with moral and societal issues that only arachnids would ever face. The details are unimportant. Suzanne went deep, fully determined to tell me everything she learned from that book. I was probably busy and wanted to cut the conversation short, but that was never possible with Suzanne. We went through the book in full. How I wish now to have more such conversations with her.
There was nothing fiction about her science. Her science was rock solid and she will live forever through the discoveries she made. I will always remember the passion and depth she applied to everything she did - in science and in life.
As a new member of the Hyman Lab, it would usually take a while before you realized that Suzanne and Tony were married. What you would quickly realize at the MPI-CBG, however, is that Suzanne was an outstanding scientist. She was incredibly knowledgeable on a wide range of topics, and gifted with the rare talent of asking the right question with the right attitude at just the right time during seminars. Audiences were often left wondering how she could possibly have come up with such brilliant questions, regardless of the seminar's research topic.
After joining the Hyman Lab and getting to know Tony better, he would share more and more about his life, revolving around science and his family life with Suzanne and their sons Max and Luke. That is when you would realize that their family life must have been the source of Suzanne's and Tony's endless energy to run their labs in such a productive and humanistic way that is so unique and motivating. On occasions like the MPI-CBG party, where you would see both of them dancing together like a young couple to the music of their son at the turntables, you would truly appreciate the closeness of their family bonds.
Tony and Suzanne have set a lasting example of how to combine two successful careers in science while, at the same time, sustaining a family with great personal warmth. We hope that many more people, especially female scientists, will continue to be inspired by Suzanne's many lifetime achievements.
"Suzanne, I was lucky enough to work in your lab, that was in the "old days", 1998, about two years before moving from EMBL Heidelberg to MPI-CBG Dresden. You gave me your trust from the beginning, and I mean it. Because at the time the MPI-CBG administration had a lot to do, so my contract was not fully ready and you gave me my two first months' salary from your own bank account! That's just one of many examples of how you would make people around you simply feel good and willing to give their best. To repay my debt to the fullest is not possible now, or maybe it is, by keeping that spirit of yours, full of curiosity and generosity, and share that spirit with as many people as possible, well, looks like it's already started… Thank you Suzanne."
I lost a great colleague. When I started as an RGL at MPI-CBG, I did start with the question: Will this all work out? Suzanne was tremendously helpful, extremely encouraging, and a gentle and lovable person at the Institute who once (despite being busy with her own science) took her time to read a manuscript of mine on a topic totally unrelated to what she was working on. And she came up with strong suggestions and with encouraging words that helped a lot to get the story published with ease. As a former RGL, I am very grateful that I got the chance to meet and interact with Suzanne. My thoughts are with her and Tony, their kids, and I would like to send a big hug to all my former colleagues at MPI-CBG. We all had a great privilege to experience Suzanne as one of our most precious colleagues.
It is disturbing to find out that a beautiful soul, an impressive, and always highly involved colleague has been taken from us. I will always remember Suzanne's energizing smile! I will always remember her as a very active contributor to equality and equity on the campus, always raising her interest in forming a collaborative and diverse community, always willing to guide younger scientist towards top-notch science. She brought in her fantastic personality into several search commissions for us and paid always respect to all aspects of the process. Thank you, Suzanne!
Suzanne was an extraordinarily passionate, enthusiastic and sharp scientist. She was constantly juggling with fresh and new ideas and was inspiring people around her to do the same. I remember our meetings as some of the most creative, exciting scientific interactions I had. Her open, approachable personality made her a fantastic colleague to talk to; she was someone you could always exchange with and be inspired in return. Starting a conversation with her, she would say "yes! and…", and ideas and knowledge would flow. She was a positive force of science and kindness that will be sorely missed.
The life of Suzanne, a beautiful, athletic, kind woman at the peak of her creativity, was cut short. Suzanne, a beloved and loving wife and mother of two sons who grew up before our eyes. Suzanne loved and respected by everyone who has ever worked with her.
We have known her for over 20 years. This is so long and yet too short ... Tony and Suzanne supported our first steps in a new country, into a new life. We are grateful for having met her. We are happy that we have had these 20 years. And we will always remember her as she was - strong, beautiful, calm, confident, intelligent, sensitive, sympathetic and benevolent.
My thoughts accompany Max and Luke, and Tony, and other Suzanne's relatives, as well as all of her close friends and colleagues, and in particular those I know at the MPI-CBG. Suzanne is still present in my soul and will continue to be so. Working with Suzanne daily has been a great privilege that only a few people had the chance to take, and I'm so happy to have been one of those. Suzanne was such an endearing human being. She had such a talent to imprint the passion of doing science; such a talent to transmit her excitement; such a talent to inspire students and postdocs by seeding groundbreaking ideas that can blossom like spring flowers on a fertile soil. She transmitted the virus of "science excitement" and the good thing is: there is no cure for it. Jumping all around while discovering new results, she also leaves an amazing source of energy and joy, deep in my mind. Always moving with a remarkable ease like the movements of the very coordinated biological processes she had been studying... may Suzanne's energy and joy, in our heart, enlighten all of us, and inspire new generations of scientists. Suzanne would have had the energy to turn tears of distress into tears of joy.
I can't stop thinking about her since the day she went missing. I know nobody can either. I remember her vividly. When I went for my PhD interviews, it was her lab that I wanted to join due to my infatuation with polarity. She wasn't hiring my round, but I did end up working on polarity still. Throughout my PhD, when my project was ripe and presentable, I'd meet with her to discuss my humble findings. I remember feeling so small sitting in front of a formidable mind like hers and talking about my project that I knew not a lot of people would appreciate its hard work and impact. She did. Her enthusiasm and her lit up eyes were too good to be true - they were enough signs for me that I was on the right track. I couldn't believe how someone so established would find something exciting in my project. But that's who she was: a person so kind and humble who found the time amidst her endless responsibilities, and who found appreciation for the littlest of things. We'd meet on Polarity conferences outside of MPI where she would entertain everyone with her piano skills and thrilling stories. She was the perfect role model for a female scientist who balanced her work and life in amazing control and lightness. I feel deeply sad for losing a personal hero and that we now live in a world without her much needed opinion and spirit. Thank you, Suzanne, for sharing this life with us and for touching every one you've met so deeply. You'll live on forever in our hearts
Suzanne was a fantastic colleague. Starting a discussion with Suzanne would usually lead to a truly inspirational scientific interaction with many new ideas and concepts, not only because she was extremely knowledgeable about so many different topics but also because she was immediately genuinely enthusiastic about new scientific questions. I will always remember her as an absolutely brilliant scientist and an extraordinarily kind person.
Suzanne and I were postdocs together in Tom Kornberg's lab between 1990 and 1993. Suzanne was one of the sweetest tempered and congenial people I have ever worked with. We shared a love for the science, working on related projects, trying to understand patterning of Drosophila wings. Suzanne was instrumental in introducing me to the techniques I needed in a fly lab since I had only worked with yeast and bacteria before that time. We also shared many extracurricular interested. We were both avid knitters and once took an afternoon off for an excursion to a colossal knitting store called "Straw Into
Gold" that was located in the East Bay. We both loved to cycle although with very different goals. I went slow and did a lot of sightseeing while Suzanne made sure she out pedaled anyone who dared to ride with her. Suzanne was very passionate about her grand piano. When she got her own apartment, the movers had to take out the front window and use a hoist to get the piano into her flat. Even more amazing was that she sent the piano by sea, through the Panama Canal, all the way to Europe when she moved to Germany. I can't imagine that Suzanne is gone. She was so dynamic and vital. My condolences to her family, friends, and colleagues.
We spoke of our literary salon when we would get old, a salon of 2, all the books you told me about, the shows we loved, how you would make the most astute connections across fact, fiction and philosophy, most of all, of all the hugs, yours was always the warmest, the tightest, you made me feel safe and loved - now, there is a giant void, with time, books and thoughts will fill that up, i will still talk with you and that space will populate
I will miss you so very much. And I promise to keep my promise to you of reading War And Peace.
I knew Suzanne as a graduate student, when I was her Ph.D. advisor at UCLA. She was remarkable in so many ways—bright, beautiful and full of life. Many aspects of her scientific excellence and vivacious character have been described by others. I can mention a few other characteristics. Before she even joined my lab, Suzanne wrote a term paper for an Immunology course and I had the privilege of grading her paper. It was an excellent treatment of a very difficult and controversial topic in immunology. After she joined the lab I asked her why she chose such a difficult topic for her paper and she said it was because she didn't understand the topic and wanted to learn. Amazing curiosity and courage! Another thing I, and those in the lab at the time, and members of my family will always remember about Suzanne is that she was a wonderful mimic and terribly funny. No one could match her for a re-enactment of Monty Python's "Cheese Shop" skit.
Her tragic death is devastating for us all, and my special sympathy goes out to her family.
I have just heard that the insane local farmer that took your life in Crete, is arrested. Surprisingly, I do not feel any consolation. I have found myself in an anxious state of sadness since you disappeared.
My dearest colleague at the "bay of pigs", as you called it, in Parnassus, from thirty years ago, is not here anymore. I will not be able to make jokes with you again and talk to you in Spanish to see if you still remember it. I will not be able to sit with you in your office, or in a meeting somewhere in the world (Germany, Spain or Vietnam) and chat about how people lives in Sampan boats, how lipid composition affects endocytosis, how mechanical tension drives epithelial folding, American politics or …….
You liked traveling, traveling in person and traveling with your imagination. This easiness for wandering through facts, hypothesis, marvels and beauty is something that I have always admired in you and I am sure I was not the only one.
I fail to understand how is possible that in this last trip the ticket was just one-way.
I am going to miss you a lot.
Suzanne was one of the very first people we met in the Institute when we arrived in Dresden in 2001. Ever since she has been a wonderful colleague and friend. She stood out for her brightness and inquisitive mind, her enthusiasm was contagious. Who does not remember her pointy questions at seminars, drawing connections which would bring together separate fields? Suzanne was so full of joy, humor and a genuine passion for science, and passion for life. It was also the same in her life and with her friends. I cannot remember an occasion with her, whether in the middle of a TAC or just being together somewhere when we would not laugh. A lot. I especially remember an enchanting afternoon with Suzanne, Tony and the kids on the terrace at Zaza, overlooking the city while the sun was setting. Our kids were playing together, we would be cheerful, all of our lives were still in front of us, time would stand still. In my memory, Suzanne, you will always be there as in those magic moments. Your grace intact. Your smile a gift.
Just over 30 years ago I had the extraordinarily good luck of being Suzanne's rotation student at UCLA in Kathryn Calame's lab. I quickly realized I was matched with a force of nature. What exuberant radiance! I was immediately in awe of her brilliant, nimble intellect and rapier wit: so smart, so extraordinarily multi-talented, so funny, so all-around fierce - while simultaneously being compassionate, encouraging, welcoming, and optimistic, evaporating the insecurities of a new mentee. A typical lab conversation: deconstructing the persona of the Vampire Lestat and critiquing Anne Rice's narrative style while transfecting plasmacytomas and ideating about enhancer/promoter function after (secretly) using Kathryn's office as a workout changing room. She made me feel like I belonged. Suzanne's passionate and indefatigable enthusiasm for scientific and artistic thought, her fearlessness in pursuing, creating, defending, and challenging ideas, her inclusivity, sense of justice and fairness, her hilariously irreverent sense of fun, inspired me so much then and made such an enduringly powerful impression that continued to encourage me and help me nurture others better ever since. Although we did not stay much in contact, I was happy to finally tell her all that when we last met in person at a reunion for Kathryn's lab several years ago. Suzanne will always be among those who have been so influential and positive in one's life - even if it was for a brief time - who manage to occupy a very unique and special place in the psyche and heart that you take everywhere with you, it affects everything, it never goes away. It is where her radiance always burns bright.
Suzanne's UCLA family cherishes that time with her, we are with you all.
The spark of excitement in Suzanne's eyes with the realization of a new insight about science or life was contagious. It inspired many, including me, to always be curious. Her humility despite her extra ordinary intelligence has left an indelible mark on me. She was not only a champion of the fruit-fly community and genetics, but also of biophysics and biochemistry. I was always in awe of her ability to tackle a problem from multiple perspectives. Suzanne carried in her the spirit of the institute bringing scientists and people together. I will forever treasure her acquaintance and remember her for her ingenuity.
The first time I rode my bike over the Golden Gate Bridge, up over the Marin Headlands, was with Suzanne. She gathered a handful of us postdocs for a challenging but glorious 25-mile ride before we headed to the lab. I probably rode with her just a few times, but those memories are among my most vivid from those early days in San Francisco. We were strong and free and adventurous. That's how I'll remember Suzanne - racing downhill from Hawk Hill with the Pacific Ocean glistening below.
We were also running buddies - she always wanted to get to the top of a Strawberry Hill in Golden Gate Park, though I might have turned around sooner without her. She told me she couldn't run in the botanical garden, because she would have to stop and admire and smell the flowers too often, breaking her steady stride. From what I've learned of Suzanne's life since she left San Francisco over two decades ago, she did indeed stop to admire and smell the flowers, both literally and metaphorically, while maintaining her commitment to science, to the arts, to family and friends.
I'm thinking of Suzanne while I'm volunteering at Flower Piano in the San Francisco Botanical Garden today (#flowerpiano). Though this annual event didn't happen when Suzanne and I were postdocs close by at UCSF, I know that if it had, she would have been here, sharing her passion for music and a smile with whomever wandered by. I feel your spirit, Suzanne - you'll be deeply missed by many around the world.
I was devastated to hear the terrible news about Suzanne last week. I was Suzanne's classmate at UCLA and also joined Dr. Calame's lab together in 1983. Before I graduated by the end of 1986, we were together everyday, working on our thesis projects and learning to become a scientist. I still recall so many of our experiences together, and also the political debates when we were in the middle of waiting for experiments to complete. At that time, I was newly exposed to the Western democracy and freedom of speech, having just left China when it was a totally different country. Suzanne and Emil, another classmate in the lab, often held different opinions about many social issues, but I learned so much from their deep knowledge and reasoning on those matters that backed up their arguments. Even today, I am still benefiting from those experiences when I deal with a lot of matters, both in sciences and politics.

I now treasure so much the time about four years ago when I visited Suzanne in Dresden during a trip to Germany, and I was invited to her home for dinner with Tony, Max, and Luke. This wonderful event will forever be with me for our great friendship!
It is unimaginable that Suzanne is gone and she will be missed tremendously. For many years she was an inspiration not only with her passion about science but also with her broad intellectual curiosity and her sense for the important things in life and her interest in nature and humanity. It was always very enjoyable and enlightening to discuss not only science - from biology to physics and mathematics - but also the latest interesting book about history or discussing annoying developments in politics.

During the last 16 years we had weekly joint group meetings to explore the riddles of how tissues form and remodel and find their shape. These meetings had a special atmosphere with biologists and physicists discussing informally but with dedication and depth questions of biology, the latest experiments, enormous collections of data, fundamental ideas from theory, general concepts from physics and much more. Everybody was willing to delve deep into the questions of others, their methods and ideas. There always was a lot of excitement and passion for the research work of the groups and everybody was eager not to miss a meeting. Suzanne's curiosity and her passion for science was an example to all. Her insightful questions and her broad experience and deep knowledge guided challenging projects. When difficulties arose and we were seemingly stuck her patience and persistence brought us back on track and apparently impenetrable obstacles could be overcome.

Suzanne played a key role to make the Cluster of Excellence Physics of Life possible. She was a role model of a biologist with intellectual breadth, passion for science and a keen interest to unravel the riddles of life. She was always eager to make use of novel approaches and she had a strong motivation to view biological phenomena as part of the physical world. Suzanne had very original ideas about the role of mechanics, energetics and thermodynamics in morphogenetic and metabolic processes and the role of temperature in biology which led her to develop research projects that pursued fundamental questions of life that were unique in their original angles.

Suzanne will always be on our minds and hearts, and we will take encouragement and inspiration from the memories of interactions over many years, of many stimulating discussions and of Suzanne's highly original approaches to science and to life. It is a privilege and an honor to count her as a friend and colleague.
From Charlotte, Marcos, Karsten, Marko, Thierry, Jean, Howard and Aurélien:
The members of the Biochemistry Department, University of Geneva, would like to express a sincere tribute to the memory of Suzanne Eaton, who disappeared tragically. Suzanne has been a frequent and cherished collaborator of many of us and she has participated in building strong bonds between institutes in Dresden and the University of Geneva. She was an outstanding and influential scientist, with an extremely curious and creative mind that everybody appreciated and learned from. She was a source of inspiration for all of us. Suzanne was a humble, honest person, always cheerful and friendly in all contacts, making interactions with her pleasant and enjoyable. We will miss her dearly, and would like to express our heartfelt condolences to her family, and colleagues.
From Members of the DFG head office – Group of Molecular and Organismal Biology:
Suzanne Eaton was connected to the DFG in many ways, as the speaker of an Excellence cluster and of a research unit, as PI and as a frequent reviewer. We feel lucky that we got to know her well over the course of the last three years, where she served in the "Fachkollegium" 201 as an elected member for Cell Biology. Suzanne was an ever enthusiastic and engaging representative of her subject area, knowledgeable about a wide range of topics, from cellular dynamics and mechanics all the way to evolutionary topics. Her clear opinion was highly valued, her intelligence was palpable when she spoke. Next to her outstanding scientific intellect, we will remember her for what she was as a person – a very warm human being, unpretentious and approachable. We will remember the pleasant dinner conversations about a wealth of topics, her wit and her laughter. Suzanne, we wished we had shown our high appreciation for you more often when we still had a chance. You have clearly touched us and we will miss you dearly.
It is hard to find words. I have met Suzanne on many occasions during exams and thesis defenses. Her curious mind, profound optimism and genuine kindness turned these pressure situations into a collegial discussion with new insights for everyone and lots of laughing. People felt at ease in her presence. She was an inspirational role model for female and male scientists alike. And, as a great American ambassador, she displayed an open mind and positive view of science and life. Suzanne's spirit will always be in our hearts.
Suzanne. When I went to a meeting on developmental biology or physics of development, I always had a nice surprise if she was there. Because I knew that I will have a smart conversation about science, life, books, philosophy, music. I always liked to run the last thing in my lab through her: she will see through the project and acknowledge the value, but also the weakness and the possibilities of the new ideas. And would be a totally honest conversation. In any case, she would be genuinely interested. Many said it, but Suzanne is among the kindest persons that I had a chance to interact with. And possibly the most sophisticated one.
Her science. I followed it very closely. We even competed at some point. My honest opinion (some around me know I have been saying this the last few years) is that together with Frank, Suzanne produced the best pieces of physics of development from Dresden. Her work on the nematics of tissue growth and planar cell polarity has in my opinion explained what is the logic of PCP. Before that, the famous vertex model, which she developed with Frank is the standard that changed the field. Then her late work on temperature did really impress me. Depending on diet, flies can live in summer and winter. For a hundred years, after Morgan, we have been working only with the summer one. And her generous (and clever) contributions to the community to have Rabs at endogenous levels. Or her work on Argosomes (when that started, we were so young…), where signalling and development was brought to the cell biology level.
The common denominator? Suzanne's work has strongly influenced the field. The PCP field, the morphogen field, the trafficking field. Out of a fresh novelty and a deep knowledge of the cell biology coming from the Dresden (and EMBL) school. And then, the interactions with the PKS spiced it up with the rigorous quantitative, physics flavor. Suzanne combined all this. With grace, generosity, a smile and kindness. A beautiful person. An aesthetic life. An ethic life. We are going to miss her massively. This is a loss to the planet. In so many ways. She lives in us. If this is true just a tiny bit, she already had a great impact. She is not gone.
I would like to add a few words here in regards to something that I think was very important to Suzanne in the past couple of years, the Excellence Cluster Physics of Life.
I remember many times of me stepping into Suzanne's office, frantic about how much we were behind in the written application, and worried about the quality of science that we were proposing. Sometimes I would step out a few minutes later, sometimes an hour later, but always calmed, focused, with a plan, and with new ideas and tons of inspiration. Suzanne was committed to the cluster, and more than anyone helped not just with words but with action. It was easy for her, since her interdisciplinary science was the blueprint for Physics of Life. Without her this new center, of which both Suzanne and I were the speakers of, would have never been granted. Her original thinking and her extreme breath of interests and knowledge has defined the interdisciplinary research direction of Physics of Life, and has allowed us to connect in unusual and novel ways pattern formation in developmental biology with mechanics, thermodynamics and metabolism. It breaks my heart that she was not given the chance to lead this new institute into existence.
I feel honored and lucky to have had the chance to know and work with such a truly wonderful and amazing person, and to count her as a friend. I will forever miss the galvanizing scientific discussions that change your thinking, that move you in a novel direction, that inspire you to take all your energy and put it into something new.
We became forever friends in that period before you joined Tony in Germany. I remember the moments that built our friendship: You came with me to watch a play that my ex-boyfriend was in, and then later we played on the trapezes in the studio. We went together to listen to Pablo Neruda's poetry in Spanish – and Neruda instantly became one of my favorite poets, even though I don't understand the language. And we cycled together and danced together and talked for hours about science, about language, about food, and about love. We shared things that embarrassed us and things that made us proud and things that puzzled us – all of it.
I wept when you left San Francisco, although I knew it would become the start for you of what has been such a magnificent life, and I was so happy we could cross paths from time to time, to travel together, to visit each other (remember that time we collected and cooked chestnuts in Heidelberg with Sigrid?), and to interact at conferences. I could trust you always to tell me the truth, even if the truth was sometimes hard to hear, in the gentlest and most caring way.
Even though I haven't seen you for a while, I feel like you've been living in me, and the news of your passing brought the love I've always felt for you up to the surface and out into the world. I am so grateful to have been your friend, and for everything your friendship has given me.
I always considered Suzanne as a true intellectual. Not only was her love for science reflecting so much positive energy and inspiring young scientists as myself, but her kindness and grace was so much evident in every one of our discussions. It is unbearable to speak about Suzanne in the past tense. Her scientific achievements and her exceptional personality will always stay in my mind.
With Suzanne, we have lost one of the leading figures of Developmental Biology in Germany. She was an outstanding, brilliant, ever-curious and passionate colleague, a mentor and friend to many of us. Without doubt, she has been one of the most original and influential scientists of our discipline in the last two decades. Interdisciplinarity was a key characteristic of her research and she has opened many new doors with her ingenious way of doing science.
Her enthusiasm for science, but also for music and other aspects of life was contagious, she was inspiring generations of students, postdocs and colleagues. We will miss her terribly, but her spirit and her work will live on.
Suzanne and Tony joined EMBL in 1993. I was a PhD student then, and this recently arrived couple immediately captured a good share of my interest and imagination. Suzanne and Tony, she American, he British, represented the embodiment of precocious scientific success, veterans of campaigns in the US, which I considered at the time so far ahead in things scientific in comparison to anything I knew. To me, it simply meant that they had turned the light onto something important and that they were here to bring fresh air, even for the high standards of the ventilated European scientific outpost on Heidelberg's hills. Without knowing much of Suzanne and Tony, I felt that they looked appealingly glamorous, accomplished, courageous, forward-looking, and worthy of my admiration.
Year 1994, a day in February on the Swiss Alps. I have skis under my boots. First time in my life. Slippery slopes everywhere and a feeling of clumsiness, exhilaration, and incumbent danger. I am attending the Ski trip of EMBL's Cell Biology Programme. I accompany my girlfriend at the time, Maria Ericsson. Suzanne and Tony are there too. I hear that Tony is an experienced skier, but that Suzanne is also a beginner. It is cautiously reassuring that on her skis she seems to have far better control than me, but I keep falling at high speed as an improvised solution to stopping my uncontrolled descents. After "nursing" us for a good hour, Tony and Maria are now longing for a more serious ride and part from us. So, here I am, a 30-year old absolute beginner on skis with Suzanne, also a beginner, on the Swiss Alps. Suzanne and I are now standing next to each other, with some anxiety, waiting for the T-bar. Not the ideal setting for scientific or more mundane conversations. When the pull builds, Suzanne is catapulted face forward while I miserably fall on my back. My skis cross, the tip of the right one hits her on the cheekbone. While still on the ground, I realize she is wounded. She bleeds, there are a few red spots on the snow. I am panicking, it seems serious, I try to gather my thoughts on what needs be done. Suzanne maintains her composure, without ever losing her reassuring, at times slightly enigmatic smile. It is nothing, she says, but I feel unconvinced. We walk to the hut. After a few minutes she officially ends the emergency, the wound is small, she declares, and requires no further action.
As strange as it may seem, I had forgotten this episode. It re-emerged two days ago, while sleepless at night in Mallorca, reflecting on Suzanne's assassination at the hands of a brute in Crete. Our ski accident was innocent, unintentional, but nevertheless its recollection made me feel awkward, almost shameful. A posthumous and belated premonition, a reminder that fate is liquid, it insinuates itself into our fragilities, and when considered retrospectively, it seems to penetrate every weak spot we have left unattended. Thus, I find myself asking how this definitive threat that ended Suzanne's life could have been averted. Maybe a one-off lazy day for Suzanne would have sufficed? I wonder if she ever had one such day. Those who knew her well tell us that she seamlessly joggled many lives, science, family, sports, music, elevating each of them to the highest circle. Exceptional Suzanne! What happened is beyond consolation, but on this saddest day my thoughts and words are dedicated to her family.
Suzanne exhaled intelligence and vision. We attended many seminars together, she was as avid for seminars as I was and EMBL offered endless food for thought. Like Kai, I also remember those questions Suzanne asked at the end of seminars. No show-off, pure curiosity and insight. Like hot blades in butter, melting matter to expose the essence. An exceptional mind, Suzanne had the scientific recognition and stature, not the resources or status, of a Max-Planck director. This was maybe by our rules, but fair it wasn't. Our Max Planck Society has lost an exceptional scientist and has an obligation to maintain her memory alive.
Suzanne was my first and by far the most important mentor – but now, I feel like I have lost a family member.
Struggling to find words, I fall into my memories of her and the 8 years we spent closely alongside each other, when I was a PhD student and then a Postdoc in the Eaton lab.
This is when I realize that memories of Suzanne are already so deeply integrated inside my soul that they almost seem to be my own thoughts and views. She has been with me all along, and always will be. Many of her words have shaped me, both professionally and personally, so much that I could not be who I am now, if it wasn't for Suzanne.
When I first met her, I had absolutely no plans to work in her lab. After half an hour of exuberant discussion of a project, I had absolutely no other plans rather than to work in her lab for my PhD!
In all those years, she has inspired, supported, shaped, motivated me, without commiseration but with every gentleness possible.
Suzanne showed me what courage was, separating it from arrogance.
She taught me how science can be a part of real life, and it has grown into my very heart, thanks to her.
She understood both the mechanics of the fruit fly wing and those of the human soul.
I will always remember the spark in her eyes when she saw how our theories came to life, the day after that midnight I spent at the microscope, analyzing samples and seeing, for the first time, how endocannabinoids work. I sat there with tears and I remember being so happy and so grateful and so proud. Not just because we were right. But because Suzanne showed me how to hold on to my inspiration, like she always did, and I finally understood.
She brought this inspiration everywhere she went, into every project, every scope, every part of life.
I will always remember that inspiration shining from her eyes – both when I presented my results, and when I first told her of my pregnancy. My son still has a puppet Hedgehog he received from Suzanne, as a birthday gift.
And I still cherish the memories of many years spent together in inspiration for life and science, writing papers, discussing projects, exchanging books and toasting to future with espressos at Charlottes Enkel.
What she was for many of us – exceeds the words 'role model'.
There is just no word above 'radiant'. Seeing how she touched so many lives, I can only say – Suzanne was bigger than any death.
She was life itself, sustained in every one of us.
When Suzanne first arrived in Heidelberg to work with Kai Simons, I was learning to do confocal microscopy. It was a reassuring day when Suzanne said to me, "I can help you with this."
That was typical of her friendly cooperative way, which we all enjoyed after the move to Dresden. It was not just scientific help that Suzanne offered, but the presence of a friend with a bright sense of humor, never mocking, but sometimes with a mischievous irony. She was always sure to give an encouraging word in her reassuring Californian English.
In Dresden, Suzanne was a founding member of the book club started by Karen Baines. This interaction provided us new-Dresdners, including Gisela Huttner, and Carola Simons, with a social outlet. It was an affectionate intellectual group. Suzanne was a great hostess. The birthday party she held for husband Tony was a memorable coming together of the scientific and social community.
For me, she will stand as a remarkable role model and the friendship she gave me will last.
I speak on behalf of the entire scientific community at NCBS-inStem. We are deeply saddened by Suzanne's loss and offer our friends in Dresden our deepest condolences. For Tony, Luke and Max these are but words and that is all we have, now. But please accept our heartfelt support and our thoughts are with you today. We want you to know that you will always have a home in Bangalore with us.
I have known Suzanne for almost twenty years, from the time we met her a Hedgehog meeting many years ago and many of us from Bangalore first met her from the time of her first visit to Bangalore also many years ago for a Symposium on Developmental Biology, and of course as a key motivator of our MPI-CBG - NCBS Lipid Centre. I thought there were only a few besides myself who knew her but it was a revelation for me to find out how many people Suzanne had influenced in Bangalore, and I convey their words of solace too. From my former students, Arjun and Neha to my current students, Chaitra who had the opportunity to work with Suzanne in KITP, and Chandrima who was planning to come to Dresden to work with Suzanne under the aegis of the Max Planck NCBS Lipid Centre, Raghu and Sunil, members of the Lipid Centre, Apurva, the current director of inStem, and so many more of our students, post docs, and faculty at NCBS and inStem, all have personally asked me to communicate how much they cherished their engagement with Suzanne, however long or brief it may have been. She was much admired and loved in Bangalore. A brilliant and exuberant scientist, always thinking ahead of all of us, and yet generous to a fault, I can say that we have all been deeply privileged to have known her. Suzanne will be deeply missed, but her boundless enthusiasm for science and her indomitable spirit will always be with us, always asking us to look beyond what we see in front of our noses.
From Aboutaleb, Laura, Charlie, Matthias, Joris, Marko:
Dear Suzanne,
We sorely miss you during our Friday meetings. These meetings, which were part of the collaboration between your group and Frank's group, were hours of passionate and exciting discussions on every aspect of our projects; passionate and exciting particularly due to your curious and enthusiastic nature. Often during these meetings we were facing puzzles that we did not yet understand. You would be curious about every detail, every new data, image or theory. Until you had understood, you would never let it go. Also, you would always be the first one to risk interpretations. When, with sparkles in your eyes, you put forward these new ideas, you would often start with "Maybe..." or "I wonder if..." and finish with an interrogative "or?". Maybe this "or?" at the end was a reflection of the long time you have lived in Germany, oder? All this defined your unique way to us - excited, confident and humble - all at the same time. And indeed, we could directly witness how your clear and concise questions have at the end of the day led to important developments in the field of tissue morphogenesis. Many innovative ideas and fascinating perspectives arose out of our discussions and we know that they will strongly influence our research for years to come.
Thank you, Suzanne, for these wonderful memories and the inspiration you have been to all of us.