Program (10th of October)
The first day of the Symposium (10th of October) will start with an overview of careers for scientists by Barbara Hoffbauer (Kepos), a professional career adviser. This will be followed by talks where our speakers will detail their career progression and tells us what they do on their day to day. Simultaneously with the talks, participants will have the chance to have tailored career advice with Barbara Hoffbauer. She will also conduct two workshops focused on job search later in the afternoon. There will also be plenty of time to talk informally with the speakers either during lunch or during the "meet the speaker" session. Don't be shy! (See detailed scheduled bellow) During the morning of the second day (11th of October) you will have the opportunity to listen to postdocs giving advice on out look out for when choosing a postdoc position (and fellowships) and in a second workshop Group leaders (including one of the MPI-CBG director's) will give advice on how to land the elusive Group leader position and Grant writing. A detailed schedule for the 11th of October will follow soon.
Program (11th of October)
Like last year we will have workshops mostly focused on academia jobs with teh participation with of either groups leaders or postdocs that will share their experiences with us. This time however, we also aim to provide some information about relevant funding. On the 11th there will be only two sessions in the morning: 9:15 - 10:45 Which postdoc and which fellowship? Panel: Postdocs from the MPI, CRTD and/or Biotec. Topics: Which lab suits my profile; the interview; fellowships. 11:00 - 12:30 How to become a group leader and how to get grants. Panel: Marino Zerial (MPI-CBG, Director); Suzanne Eaton (MPI-CBG, Group leader); Stephan Speier (CRTD, Group leader) and Yixin Zhang (Group leader, B Cube). Topics: Applying for a group leader position (hints and tips); establishing a new lab; getting funding. The topics are not exclusive and the discussion should be lively and broad ranging. Each panel member will start by giving a brief account of his/her own experiences but then you will have plenty of time to ask what you always wanted to know about these academic positions but were afraid to ask.


Speakers
This year our guest speakers have mixed backgrounds and jobs but they have in common that all work for private organizations. You will notice an "enrichment" of Life and Medical science organizations but fear not if you are not a Biologist. Hopefully you will find out that private organizations are interested in a wide range of skills regardless of the "tag" attached to the degree.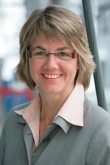 Barbara Hoffbauer
(professional career advice for scientists at Kepos)
This will be an unsual talk in several ways. For one the speaker will not talk about her career path but will give a presentation about different career paths and introduce some role models to show the variety of Life Sciences careers. The goal is not being complete but presenting some unusual ideas for career opportunities and to explain how to find an open door.
Dorian Freudenreich*
(science to business-make your own McKinsey)
Having finished his studies in Biochemistry, Dorian joined the International Max Planck Research School and earned his PhD from the TU Dresden. During his PhD he worked at the Max Planck Institut of Molecular Cell Biology and Genetics and at the Center for Regenerative Therapies in Dresden. Following his academic path, Dorian started as an Associate at McKinsey where he works for chemical and pharmaceutical companies.

Hanns Martin Kaiser*
(science to business-make your own McKinsey)
Prior to joining McKinsey Hanns Martin was working as a research assistant at the Leibniz Institute for Catalysis and the Center for Life Science Automation at Rostock. He received his PhD in Chemistry from the University of Rostock and a Diploma in Chemistry from the TU Clausthal. Within his studies he worked as a visiting scholar at the University of Durham and at Harvard University. As a core member of McKinsey´s global Chemicals Practice Hanns Martin serves clients in chemical and biotech industry.
*These two speakers will make a combined presentation.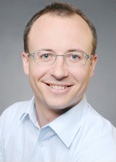 Lukas Neidhart
(project management at Sigma-Aldrich)
Lukas Neidhart studied biology at the University of Lausanne, Switzerland, and did then his PhD at EMBL in Heidelberg, working on fruit flies. His first job after academia was a position as a Management Consultant at Accenture. He then moved to a position in the life science industry, working as a Product Manager at Fermentas, while the company was acquired through Thermo Fisher Scientific. Wanting to have a clear focus on sales, he is now Business Development Manager at Sigma-Aldrich, responsible for industrial partners in Austria and Bavaria.
Linda Böhme
(project management for clinical research)
Linda studied biology at FU Berlin and Stockholm`s University. After finishing her PhD work on pathogen-host cell interactions at the Max Planck Institute for Infection Biology and University of Würzburg, she left academia to become an employee at analyze & realize in Berlin. Linda started her career in industry as a Scientific Consultant and Medical Writer and then moved to the field of clinical research. Currently, Linda is Head of Clinical Coordination and Project Manager at analyze & realize.

Nuno Penacho Pereira
(Operations Officer at GenIbet)
Nuno has a degree in Biochemistry and a PhD in Biochemical Technology from the University of Coimbra, Portugal. In 2006, he initiated functions in a start-up pharmaceutical company (Alfama) as a staff scientist dedicated to the in vivo pharmacological characterization of new anti-inflammatory molecules. Recently, he moved to a new job as coordinator for the production of biopharmaceuticals in cGMP environment in a biopharmaceutical CMO (contract manufacturing organization).
Richard Joubert
(Works at a clinical research organization)
After one year post-doc fellowship at the proteomics department of Aventis R&D in Frankfurt (Germany), Richard Joubert developed further to a project- and group leader in the same department where he was responsible for the management of several research programs addressing the differential protein expression in disease and therapy and also in product development. In 2008, Richard joined the oncology group of i3, a Contract Research Organization (CRO) as a Medical Research Scientist. In this position, Richard is in charge of supporting the team in all aspects related to clinical research, document preparation and review, study feasibility, publications and presentations.