Access to TDS during COVID-19
The TDS is open for all services during the restricted access period of the MPI-CBG due to the COVID-19 pandemic. Any user wishing to use the TDS services should send an email/chat to or phone a member of the TDS (https://cbrs.mpi-cbg.de/staff/search/members/16/) to enquire about access. The user will be sent a link to a daily operational meeting of the TDS (~10 minutes at 8.30am) where access time and instrument usage is briefly discussed. Users are asked to to announce their intention of accessing the TDS a few days in advance by mail or by joining an operational meeting.
There are three models for accessing the TDS:
1. Users wishing to enter the TDS to carry out experiment in the cell culture or use automated liquid handlers should join the daily operational meeting at 8.30 to announce their intention and coordinate access time with other users and facility members.
2. Users wishing to have a plate acquired can drop off the plate(s) in the fridge named "Isolde" in R128B (left from the entrance) and send a mail to a member of the TDS or access the operational meeting. The user can interact with the TDS member in front of the microscope via TeamViewer and Zoom. This will be equivalent to be physically present in front of the instrument.
3. Users booking to wish instrument to use on their own can book them normally and should join the operational meeting on the morning where they wish to access the instrument.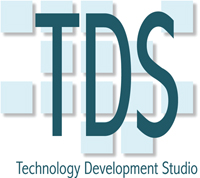 The major goal of the High-Throughput Technology Development Studio (TDS) is to provide expertise in assay development towards high-throughput applications and high content screening services (HCS). To this end the HT-TDS has state-of-the-art technologies for cell-based screening such as robotic liquid handling stations, plate readers and several automated microscopes. The services include developing complex automated image analysis pipelines and multi-parametric analysis of high content imaging applications.
Expertise:
Assay and technology development for high-content screening (lab automation, siRNA transfection, chemical screening, automated microscopy, live cell imaging, image analysis, data management, mutli-parametric statistics), robotic liquid handling processes (rearraying of libraries, hit picking, normalisation)
Interests
Application of automated image-based screening at subcellular resolution
Analysis of kinetic parameters of biological processes in medium-throughput mode with live cell automated microscopy
Identification of new gene functions and phenotypes after depletion or knock-down
Identification of new chemical or biological entities that induce equivalent phenotypes
Using chemico-genomic approaches to discover mode of action of compounds (comparison RNAi and chemical screens)



Technologies:
Automated confocal microscopy
Automated widefield microscopy
Fluorescence emission
Fluorescence polarisation
HTRF (homogeneous time resolved fluorescence)
Alpha ELISA
Luminescence
Absorbance
Acoustic dispensing
Automated liquid handling (contact and free dispense)
Service:
Complete execution of high-throughput / high-content screening projects
Assay transfer (adaptation of the bench experiment to a screenable assay)
Automation
Validation
Screening
Provision of individual processes performed by TDS-staff:
Transfection
Liquid handling for all sorts of applications (reformatting & replication of libraries, normalisation of products to identical concentrations, cherry/hit picking, preparation of dilution series, etc.)
Measurements in homogeneous solution with plate readers
Measurements in cells or tissues with automated microscopes
Assay design: full service cell-based high-content assay design and development using multi-parametric readout to tackle your specific biological questions
Assay optimisation: cost effective process optimisation for high-throughput screening, down-scaling, transfection optimisation, work-flow optimisationAssay validation: validation of assays according to well-established standards
Image and statistical analysis
Development of image analysis solutions for imaging projects (low and high throughput microscopy)(CellProfiler, MotionTracker, Acapella, Matlab, BioApplications)
Development of statistical analysis solutions for biological questions (R, KNIME, Matlab)
After an introduction and initial training, the TDS provides individuals with the opportunity to perform automated experiments or projects on their own with the instruments provided in the User Facility





Equipment:
Flexible liquid handling work stations Biomek FXp (Beckman), Freedom Evo 200 (TECAN), Fluent 1080 (Tecan)
Multilabel microtiter plate readers Envision (Perkin Elmer)
Acoustic dispensing (Labcyte Echo 550)
CellVoyager CV7000 automated live cell confocal microscope (Yokogawa)
Automated confocal microscopy OPERA (Perkin Elmer)
Operetta widefield microscope (Perkin Elmer)
Washers, dispensers, plate shaker