General Contact Information
Max Planck Institute
of Molecular Cell Biology and Genetics
- Tomancak -
Pfotenhauerstr. 108
01307 Dresden
Germany
Current Lab Members
| Name | Position | Email | Phone |
| --- | --- | --- | --- |
| Bailles, Anais | Postdoc | bailles@mpi-cbg.de | |
| Brillard, Charlène | Postdoc | brillard@mpi-cbg.de | |
| Cossermelli Vellutini, Bruno | Postdoc | cosserme@mpi-cbg.de | +49 351 210-2751 |
| Cuenca, Marina | Predoc | cuenca@mpi-cbg.de | |
| Girstmair, Johannes | Postdoc | girstmai@mpi-cbg.de | +49 351 210-2987 |
| Handberg-Thorsager, Mette | Postdoc | handberg@mpi-cbg.de | +49 351 210-2785 |
| Lalit, Manan | Predoc | lalit@mpi-cbg.de | +49 351 210-2664 |
| Mejstrik, Pavel | Technician | mejstrik@mpi-cbg.de | +49 351 210-2569 |
| Serafini, Giulia | Predoc | serafini@mpi-cbg.de | |
| Tomancak, Pavel | Group Leader | tomancak@mpi-cbg.de | +49 351 210-2670 |
| Yadav, Vinca | Predoc | yadav@mpi-cbg.de | +49 351 210-2434 |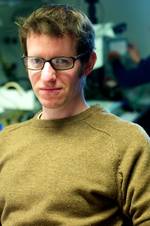 Alex studies the mechanisms of evolution of gene expression during Drosophila embryonic development.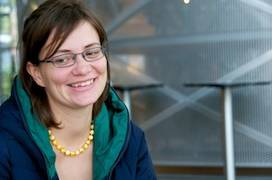 Helena is interested in understanding the impact of RNA localization on the development of Drosophila ovary.
Tobias has a strong background in computer vision and will apply his skills to segmentation and registration of SPIM recordings of Drosophila embryogenesis.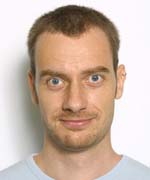 Stephan Saalfeld
PhD student
Stephan uses approaches from computer vision to reconstruct and analyze massive serial section transmission electron microscopy acquisitions of Drosophila nervous system.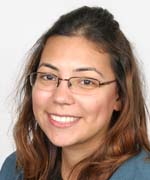 Kayserili, Melek Asli
PhD student
Asli is studying the divergence of embryogenesis processes in different Drosophila species using transgenesis and transcriptomics techniques.
Vineeth Surendranath
PhD student
Vineeth studies the divergence of gene regulatory networks in evolution using informatic analysis of deep sequencing data.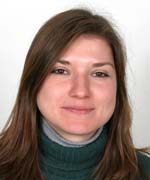 Maria Bogdanzaliewa
Technician
Maria makes and characterizes genomic fosmid libraries in different Drosophila species.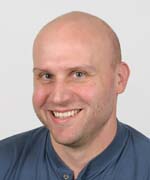 Pavel screens for gene expression patterns in various tissues using high-throughput RNA in situ hybridization.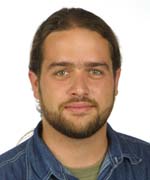 Pete builds SPIM microscopes optimized for imaging Drosophila embryogenesis.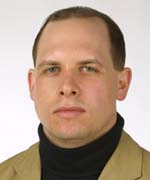 Stephan Preibisch
Former PhD student
Stephan developed the stitching and SPIM registration tools, contributed to Fiji, ImgLib and many micro-array related projects in our and other labs at the CBG.
Currently he is working with Rob Singer and Gene Myers pendling between Janelia Farm and MPI-CBG, funded by HFSP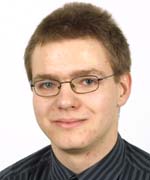 Radoslaw Ejsmont
PhD student turned post-doc
Radek developed tools for reverse genetic manipulation of genes within large genomic transgenes - FlyFos system.
He is currently doing a Postdoc with Bassem Hassan funded by EMBO.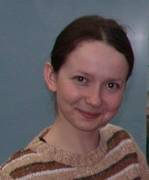 Karolina Varga (formerly Jaztrzebowska)
former PhD student
Karolina was working in our lab on he hourglass model of developmental evolution. She is currently in Oxford in the lab of Ilan Davis.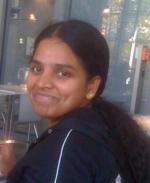 Manonmani Arunachalan
former PhD student
Manonmani was working on sequence determinants of gene expression patterns. She continues this type of work at Duke University in the lab of Uwe Ohler.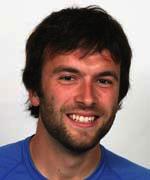 Michael Weber
former Master student
Michael was imaging patterns of gene expression during Drosophila embryogenesis using SPIM. He currently does his PhD in Jan Huisken's group at the MPI-CBG.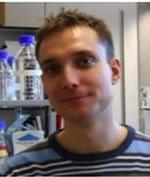 Kamil Lipinski
former Hiwi
Kamil was working on the FlyFos libraries. He is currently doing his PhD at the ETH Zurich in the laboratory of Wilhelm Krek.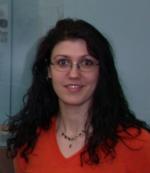 Radostina Shopova (formerly Izhakarowa)
former Master student
Radostina was developing a protocol for dual color fluorescent RNA in situ hybridization.