The Welcome Center Dresden takes care of:
application of the residence permit
extension of residence permit
accreditation of foreign documents
Furthermore you can receive information on integration and (dual) career as well as relocation in the DRESDEN-concept office, also located in the Welcome Center. You can either go directly to this office or ask for an appointment via e-mail: welcome@dresden-concept.de.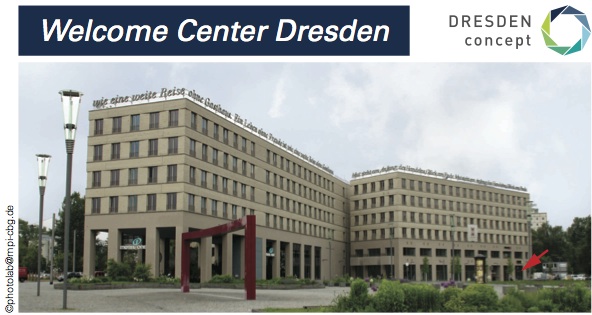 For most issues you would need to schedule an appointment but for short-term enquiries or emergencies you might be able to turn up without appointment during office hours.
e-Mail: akzessdresden.de (including last name, first name, date of birth and request; you can cc the International Office)
phone: 0351- 488 6451/55
fax: 0351-488 99 6493 (including your last name, first name, date of birth and request)
opening hours: Tuesday/Thursday 8am - 12pm and 2pm - 6pm Friday 8am - 12pm
Download directions to the Dresden Welcome Center in pdf-format